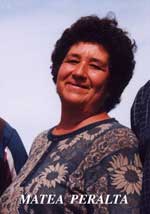 HISTORY

MOON MOUNTAIN ENTERPRISES IS A FAMILY OWNED PRODUCTION-IMPORT-DISTRIBUTION COMPANY. IT WAS STARTED IN 1991 BY SUSANNAH & BARRY BASTIAN AS A RESULT OF THEIR MANY VACATIONS INTO THE BEAUTIFUL BAJA CALIFORNIA AREA. WE USED TO SEE THE BEAUTIFUL BRAIDS HANGING IN THE LITTLE SHOPS AND OUR DESIRE TO FIND THEIR SOURCE LEAD US TO THE ENCHANTED VALLEY OF SAN JOSE de MAGDALENA.
WE STARTED BY IMPORTING GARLIC BRAIDS AND IN 1996 BOUGHT A BEAUTIFUL 43.5 ACRE FARM AND NAMED IT " RANCHO TRES MILAGROS". THE FARM IS LOCATED IN MULEGE, BCS 650 MILES SOUTH OF THE TIJUANA BORDER ON THE SEA OF CORTEZ.
WE HAVE BEEN PLEASED TO SUPPLY THESE GOURMET PRODUCTS THROUGH OUR GOOD FRIENDS@ WHOLE FOODS MARKETS, WILD OATS/HENRYS WAREHOUSE, ALBERT'S ORGANIC, HEATH & LA JUNE, MAVERICK, GET ORGANIC, SOURCE ORGANIC, JOE'S VEGETABLE, GEORGE CHAILA FARMS, AND MANY MORE MOON MOUNTAIN FRIENDS IN CALIFORNIA AND CANADA.
WE NOW JOIN THE COMPUTER GENERATION AND HOPE TO BRING THESE FINE PRODUCTS TO YOU ALL. WE MAKE OUR HOME IN GUALALA CALIFORNIA ON THE MAGNIFICENT MENDOCINO COUNTY COAST 650 MILES NORTH OF THE TIJUANA BORDER.